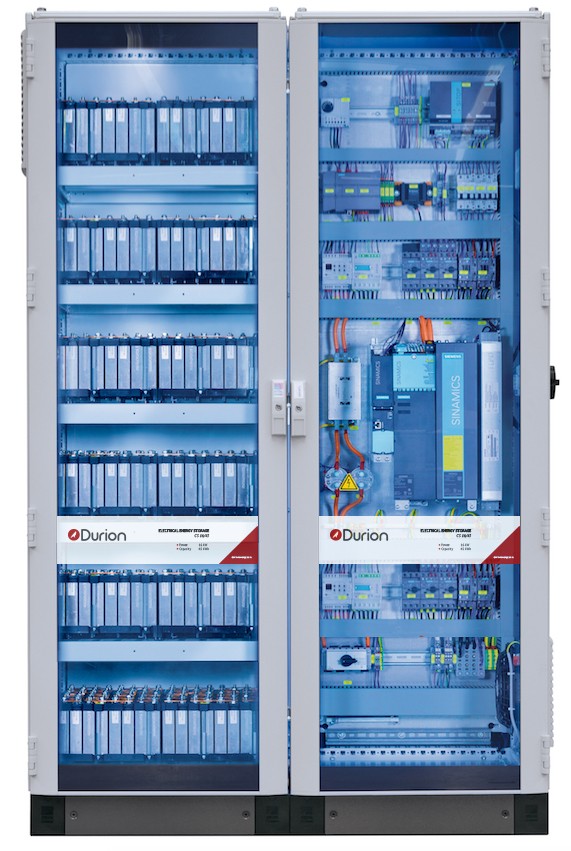 The answer to energy independence is the energy storage. Any business activity becomes economically independent when it generates its own energy and has the possibility to store it as well. But most important the storage batteries aim to stabilize the grid and control the energy flow.
Energy storage batteries represent a huge asset to the entire energy system of an industry. Energy storage solutions offered by IPI companies aim to maximize self-consumption of local power generation and/or to avoid interrupts of energy supply, thus to offer more energy independence to industries and communities.
Durion, the IPI AG company researches, constructs and operates the energy storage systems (LiFePO and NCM) which are built for grid stabilization or to control the feed from the solar and wind power plants. With a 2 MW LiFePO Battery System for commercial Reserve Operation Durion built the first large Battery Power Plant in Europe that was connected to the grid in 2013.
Currently, Durion GmbH builds a 125 MW / 200 MWh battery storage system in Germany. This will be the largest system for frequency control in Europe. Read more.